You can check the cartridge packaging or manufacturer's website for the page yield of a printer cartridge.
In our website, simply scroll down to Product Specifications and look for Page Yield.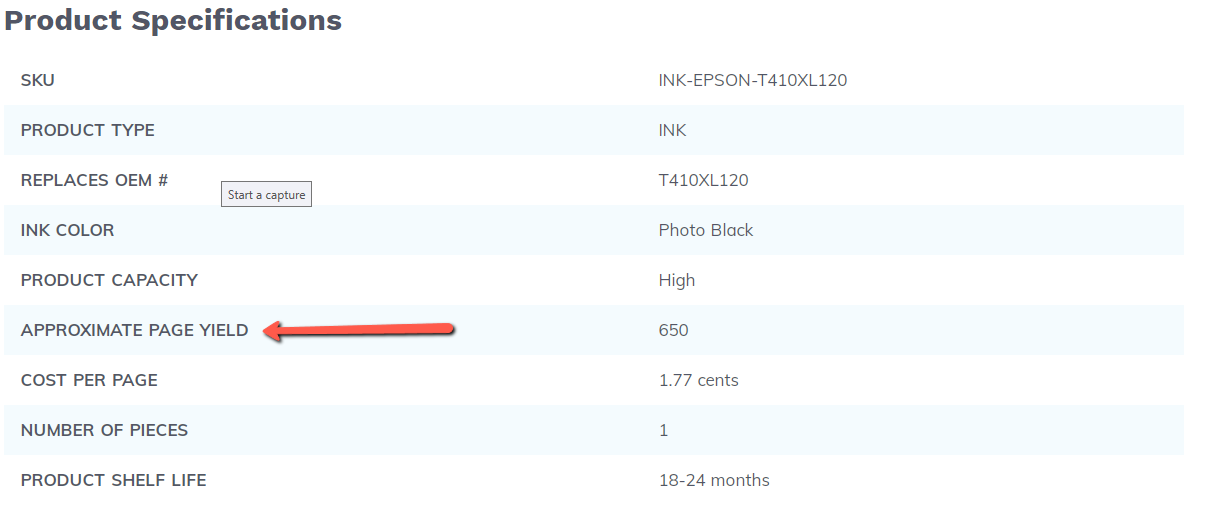 Canon, Hewlett-Packard, and Kodak are among the major manufacturers who have backed a standard proposed by the International Organization for Standardization (ISO) for determining how many pages a single cartridge should print.
Before this standard became more popularized, manufacturers could choose their own measurement standards, meaning you could end up with a cartridge with a low page yield. Not all manufacturer's use this standard, so it's important to be aware of this when purchasing a cartridge while looking for a good value.